IMPORTANT: Registrations will be closed at 12:00 on Monday and will reopen Tuesday at 8:00 in the morning, on site.
June 2-5, 2015 at  Inria Grenoble – Rhône-Alpes, FRANCE.
The DisCoTec series of federated conferences is a major event sponsored by the International Federation for Information processing (IFIP).
News:
Registration is now open: http://discotec2015.insight-outside.fr/

Early registration deadline

: May 19, 2015.
The gala dinner will take place on Wednesday June 3rd at the restaurant Le Per' Gras.
Application to Student Grants is open (for students presenting a paper at a DisCotec conference or workshop)
Conferences (June 2-4):
COORDINATION 17th IFIP International Conference on Coordination Models and Languages
DAIS 15th IFIP International Conference on Distributed Applications and Interoperable Systems
FORTE 35th IFIP International Conference on Formal Techniques for Distributed Objects, Components and Systems
Workshops (June 5):
FRIDA Formal Reasoning in Distributed Algorithms
ICE 8th Interaction and Concurrency Experience
MeMo 2nd International Workshop on Meta Models for Process Languages
Past DisCoTec events are listed here.
Important dates:
All three DisCoTec 2015 main conferences share the same deadlines:
Abstract Submission: Feb. 15, 2015 (24:00 UTC-11)
Paper Submission: Feb. 22, 2015 (24:00 UTC-11)
Author Notification: March 23, 2015
Camera ready copy: April 2, 2015
Early registration: May 19, 2015
Conferences and workshops: June 2-5, 2015
Invited speakers:
Sponsors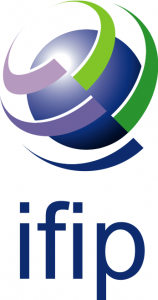 Poster